News  /
News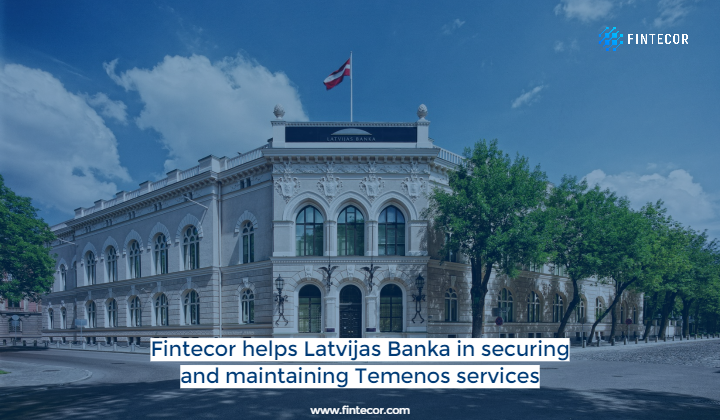 Fintecor helps the Bank of Latvia in securing and maintaining Temenos services
We are very pleased that we can meet the needs of the Central Bank of the Republic of Latvia. It is delightful when Latvija Banka representatives express their faith and trust in our company thanks to our knowledge.
According to Arnolds Kostomarovs, Fintecor sales manager: "We are happy that Latvijas Banka, as one of the members of the European Central Bank system, trusts our team's professionalism and expertise in the Temenos program. This gives satisfaction and motivation for the further operation and development of Fintecor."
"Our computer system engineers appreciate the work of Fintecor's team and experience as one of Temonos' professional support specialists in Latvia. They are always able to provide what is necessary for the successful operation of our bank on a daily basis," says Ligita Komule, head of the Banking Information Systems Support and Development Department of the Bank of Latvia.
More information about Temenos: www.temenos.com
All News