News  /
News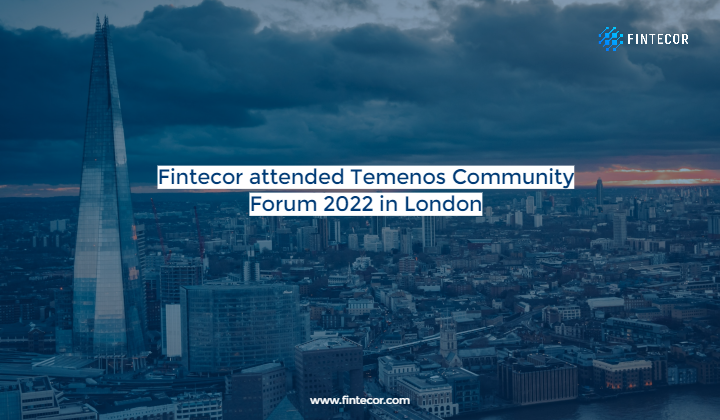 Fintecor attended Temenos Community Forum 2022
We finally had the chance to be present and attend the Temenos Community Forum (TCF) 2022 again, as it was held online for the last two years. TCF is worldwide known as Temenos flagship event and is well known global banking technology conference. This year it was held in London.
We are very happy that this year we were able to meet all the Temenos Community members in person. It gave us a great opportunity to know the latest updates and see what's happening in the Temenos partner ecosystem by ourselves.
Our team had several very important meetings during the conference and we are currently preparing all the necessary documentation to become Temenos' official partners for our market in the nearest future. We hope that with the latest research about the banking market from Temenos and the trends which are shaping the banking industry our cooperation will be very successful in the future.
More information about the event: https://www.temenos.com/events/tcf-2022
www.temenos.com
All News