News  /
News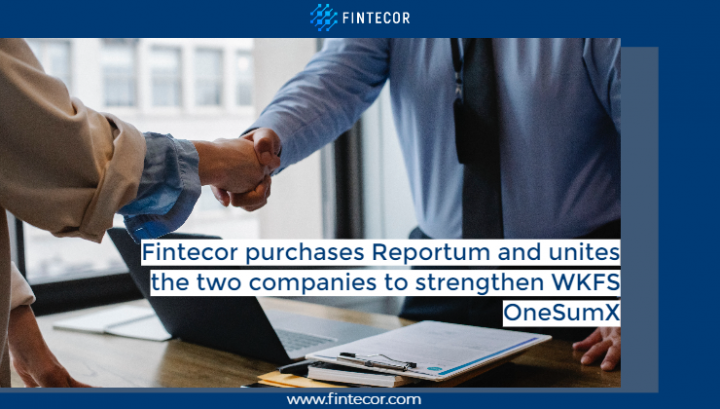 Fintecor purchases and merges with Reportum
Fintecor purchases and merges with Reportum to strengthen WKFS OneSumX in Baltics.
One of Fintecor's main focuses is the mandatory reporting of banks to the European Central Bank (ECB).
Reportum has been a partner of WKFS since 2013 (Wolters Kluwer). Thanks to Reportum, the OneSumX system from WKFS has essentially become the standard in Latvian banks for reporting to the regulator.
Fintecor and Reportum have already successfully cooperated in several Latvian projects. We are convinced that the merger of our companies will increase the quality of OneSumX customer service in Latvia and open up opportunities to offer the reporting system of the most recognized banks in Europe developed by WKFS in the Baltics.
All News