News  /
News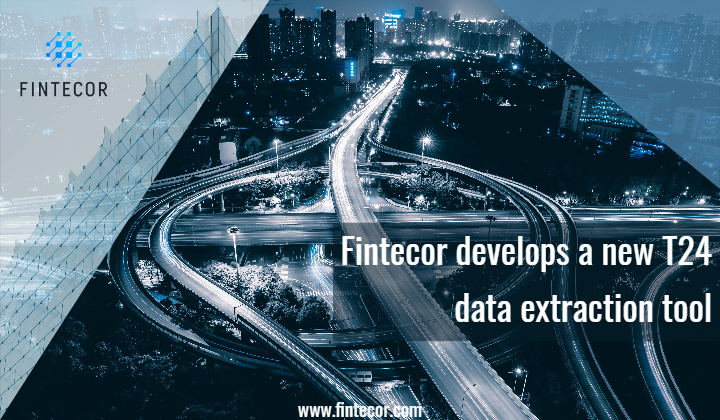 New Temenos T24 data extraction tool created by Fintecor
Fintecor has developed new Temenos T24 data extraction and uploading tool that extracts core banking data from the T24 system at large scale with high- pace.
The newly created "T24 Extractor" is a powerful data extraction tool that normalizes and stores T24 data to Oracle and MSSQL databases. Our new product is able to extract, convert and upload data to the intended database very quickly and efficiently.
T24 Extractor is much faster than the T24 generic (built-in DW.EXPORT) data extraction tool. Fintecors tool also supports real-time data extraction, which enables banks to build reports based on real-time and make better management decisions.
We're delighted that our long-term partners like this tool and that it's already widely used among them. Fintecor team is ready to perform a free Proof-of-concept project in your bank.
If you are interested, please contact info@fintecor.com
All News